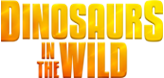 North West Catering and Event Hire delivering wide selection of exhibition furniture hire for the Dinosaurs in the Wild. You can choose from our wide range of chairs and tables to display cabinets and every other event essentials you are looking for!
Dinosaurs in the Wild, your adventure will take you to TimeBase 67 – an extraordinary research station built in the past – to meet time-travelling scientists who now study real, living dinosaurs instead of fossils. Tour their laboratories, watch them at work and see incredible sights like young dinosaurs in cages, a dinosaur autopsy and chicks emerging from eggs. Discover the very latest research and gain fascinating new insights into these amazing creatures.

This unique, immersive live adventure combines theatre, theme park fun and the very latest scientific research, and will be the first time an event of this kind has been hosted in the UK
For any help with hiring exhibition furniture for this event or any other event, please email sales@northwesthire.com or call 0800 910 1177. Alternatively you can speak to one of our friendly staff via the Zopim feature in the bottom right corner while you browse the site.